Students in Loimu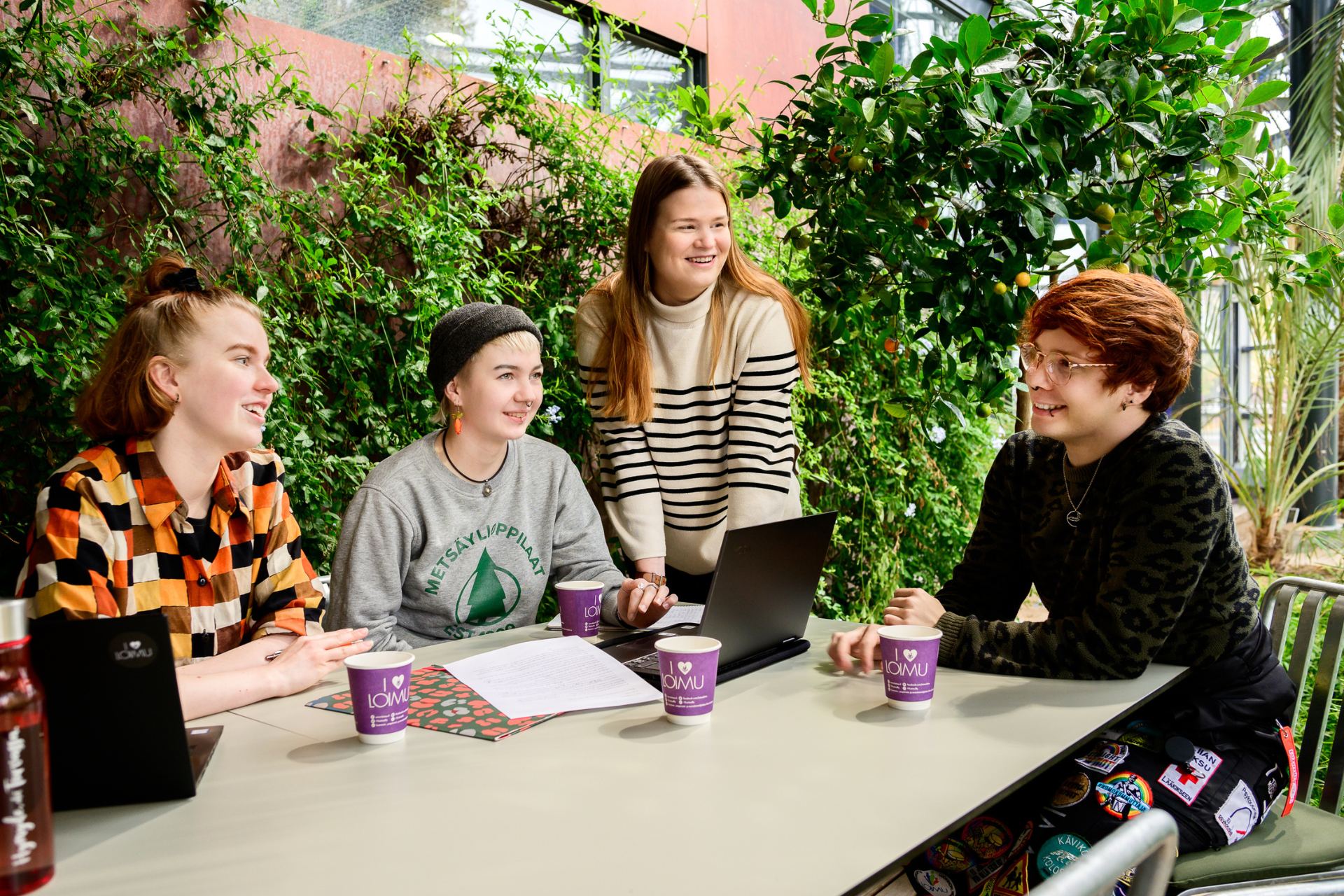 Welcome to our student activities! As a member, you can participate in training events, network and relax. At some events, even all of the above. If you want to develop your skills and Loimu's activities, join us as our student activist!
In addition to Loimu's rich educational offerings, we offer you events and opportunities for influencing and networking, as well as association activities, welcome to join us!
Student organizations
Loimu's local student associations can be found in eight university campuses where it is possible to study natural, environmental and forestry sciences. You can find these associations in Helsinki, Kumpula and Viikki, Turku, Tampere, Jyväskylä, Joensuu, Kuopio and Oulu.
The associations organise local interdisciplinary activities ranging from relaxed board game evenings to CV writing clinics and nature tours. Get to know your local association and find new Loimu friends!
The board members of student associations meet twice a year to network and develop student activities. Joint meetings are organised in Finnish, but local associations can also organise activities and events in English or Swedish.
Get to know student associations (in Finnish):
Influencing as a student
Loimu students are represented in the administration and ensure that the students' voice and needs are heard. Come along and make an impact!
Student Committee
The Student Committee unites student associations and activists nationwide to develop Loimu's student activities and cooperation between campuses. Two representatives from each student association shall be elected to the Student Committee.
Student representatives of the administration may also be present in other Loimu committees.
Board of Delegates and Board of Directors
The highest decision-making body in Loimu is the Board of Delegates, which is elected every four years. The Board of Delegates decides, among other things, on the strategy, budget and action plan.
The Board of Delegates elects from among its members a Board of Directors, which is the executive body. The Board of Directors meets about ten times a year.
Both the Board of Delegates and the Board of Directors have at least one student representative appointed, but there may also be more than one.
Akava's Student Council AOVA
Akava is a central market organisation for higher education graduates. AOVA makes sure that the students' voices are heard in Akava and represents Akava students outside of Akava. The topics covered are largely on educational policies.