Let's all be a part of Loimu – recommend a membership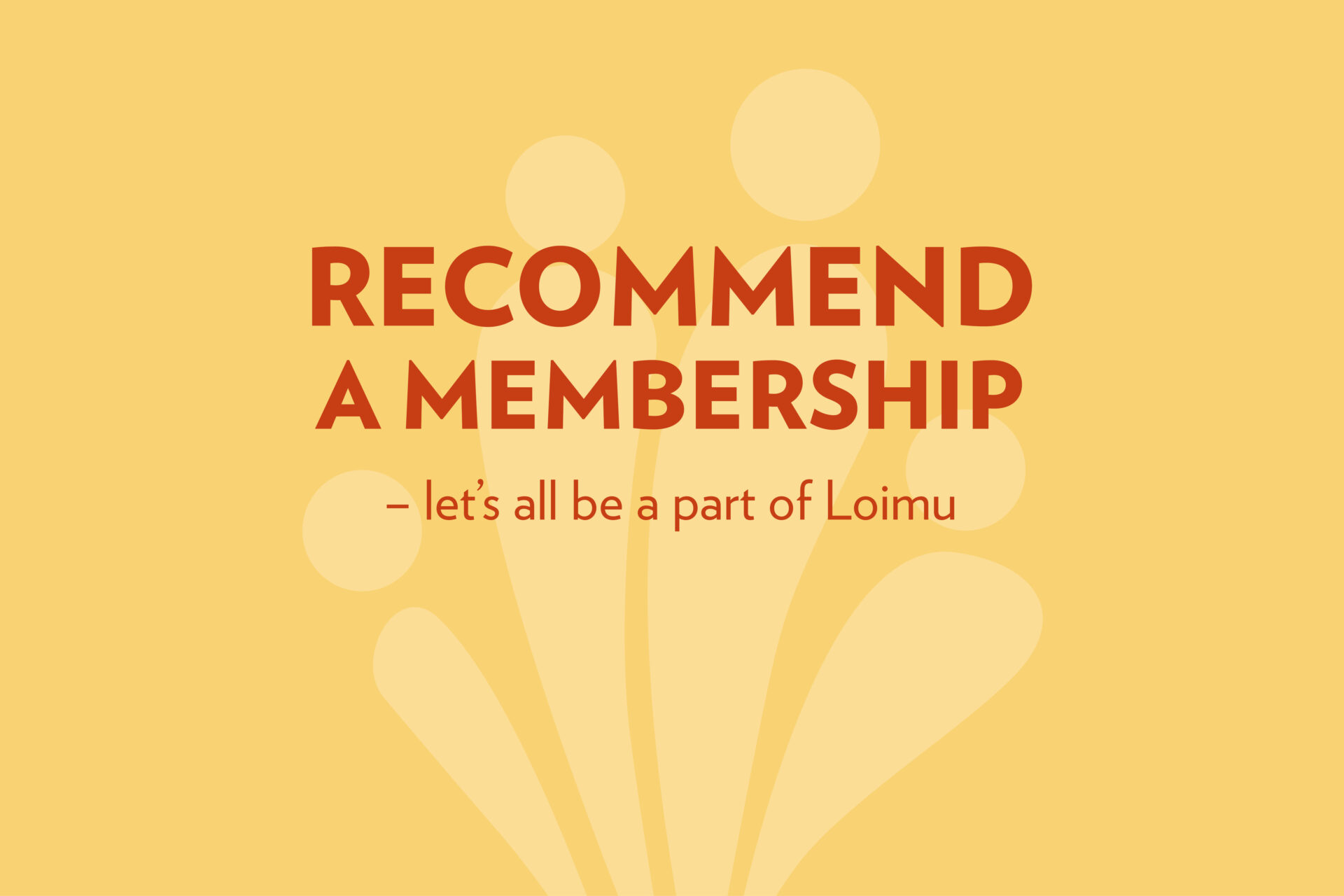 Recommend a membership for you colleague and both of you will receive a €50 Super Gift Card!
Do you have a colleague or a friend who is not yet a member of Loimu? Recommend them to become a member! We will reward the referrer and the new member with €50 Super Gift Cards when the new member reports the referrer's details when they join Loimu. A person with a degree in natural sciences, environmental sciences or forest sciences, or a person whose duties belong to the field of activity represented by the full members, are eligible to join Loimu.
Rules of the promotion in a nutshell
If a person you have referred becomes a new full member of Loimu and the person meets the membership criteria as defined by the rules, we will send out a €50 Super Gift Card to both of you when the following conditions are met:
The name and email address of the referrer can be found in the referrer field of the accession form or the additional information field of the paper form.
A new member joins as a full member.
The person in question has not been a member of Loimu in the past 12 months.
The person has paid membership fees for at least two months or an equivalent sum.
Gift cards will be delivered about three months after signing up.
A new member can only have one referrer.
The same referrer can recommend membership to multiple people and thus receive multiple gift cards per year.
The referee must be a member of Loimu or an employee representative of an Akava member union.
Rewards will be sent to the e-mail address found in the register of Loimu, JUKO or YTN.
Loimu will cover any shipping costs of posting the rewards related to the member acquisition promotion.
Loimu reports all sent gift cards to the Incomes Register. According to the Tax Administration instructions, gift cards are taxable income for the recipient.
Members of Loimu's staff, i.e. those who earn income from Loimu, cannot receive a reward for referring. Loimu's elected officials, such as members of the Board of Delegates, the Board of Directors, and committees, are entitled to the referrer reward.
Referrers cannot be listed retroactively.
Loimu has the right to change the terms or rewards of the promotion or end the promotion.

This promotion is available until further notice.
Will you become Loimu's super promoter?
As a super promoter you can get a significantly higher reward for the referral compared to the referral campaign's gift card. Becoming a super promoter is voluntary and you can become one after you have collected a total of three referrals as part of the referral campaign. Once you have collected those three referrals you will automatically receive an invitation to become a Loimu's super promoter from Loimu's employee.